Caledonia Gladiators can announce that Fahro Alihodzic has signed a contract extension with the club, expanding on his initial 16-month deal signed in February of this year, cementing his place on the roster until 2025.
Prior to a successful half-season with Caledonia, Fahro had previously proved himself as a solid big across Europe, playing in Hungary, Greece, Argentina, Belgium, Kosovo and Estonia, as well as with London Lions in the 2020-21 campaign, which saw him win the first of two BBL Trophies – the second coming in March with Gladiators.
The 6'10" British/Bosnian centre brought lots to the floor for Gareth Murray's side. His inside presence on the offensive end made him unstoppable for most defenders around the league.
Across the few months he spent in the UK, Fahro averaged a solid 13.6 PPG, 7.3 RPG and 1.8 APG. Both himself and Aljami Durham came in at a crucial point in the season and were pinnacle to the team securing the fourth seed in the Championship, whilst picking up their first silverware in twenty years via the BBL Trophy victory.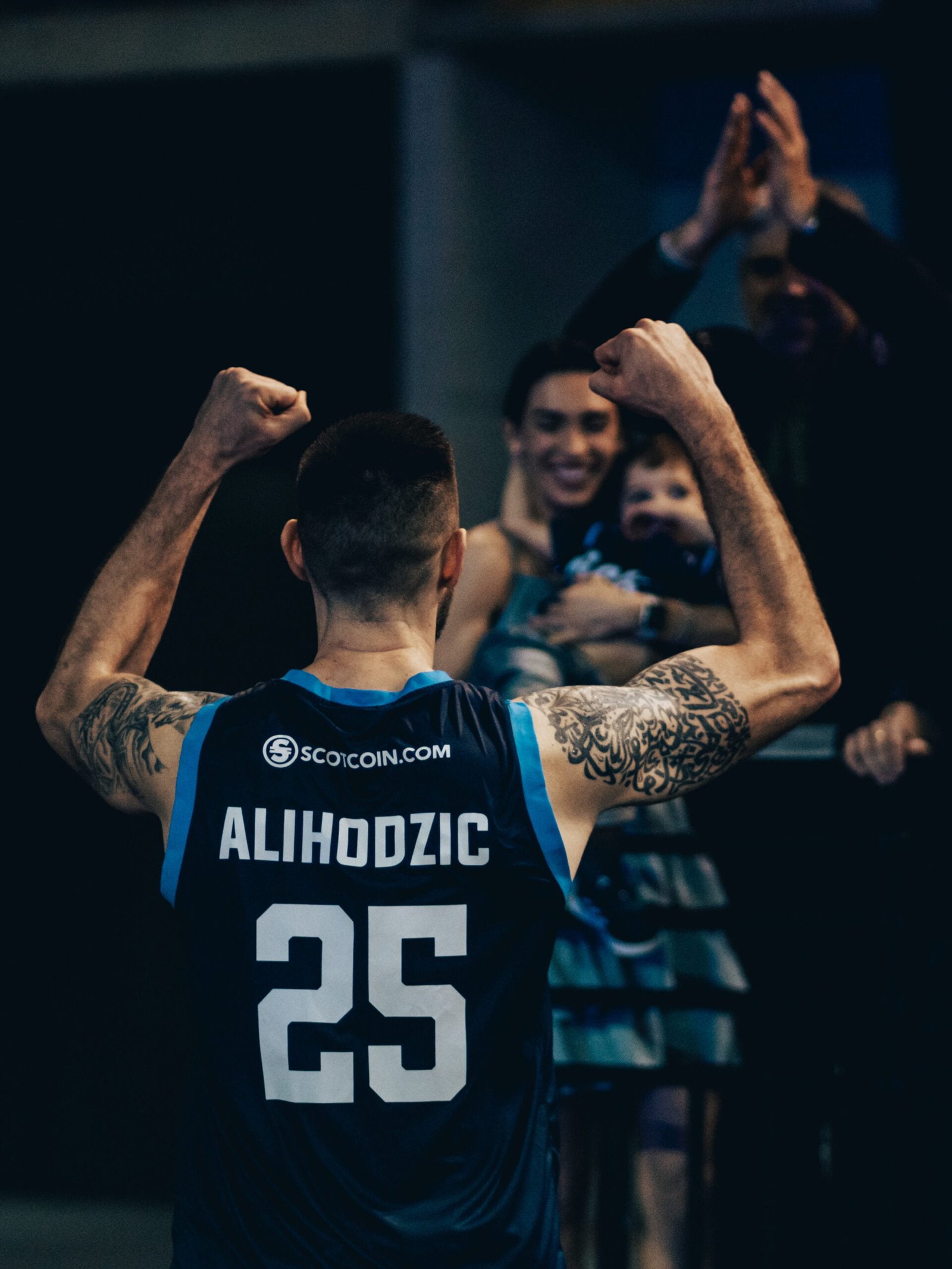 Alihodzic's best game came against Manchester Giants in April, when he dropped 29 points, six rebounds, two assists and three steals, tying his career high in scoring.
Fahro has previously been involved in Great Britain camps, proving his worth as one of the best bigs the country has to offer.
His wife Victoria, and their two children moved to East Kilbride upon the completion of his original deal. They have settled in well to the Scottish culture, and hope to continue to do so as Fahro's time in the country extends. Also, a lot of his family stay in Leicester, where he grew up, and travelled to Glasgow on a number of occasions to watch games.
Head coach Gareth Murray said: "Fahro has proven himself as an outstanding player all across Europe, consistently demonstrating his skills and leadership on the court. When he joined our team, he brought exactly what we needed: experience, passion, and the ability to lead by example. We are thrilled that he will be staying with us for two more years. He has been instrumental in helping the guys understand the European basketball scene and what it takes to succeed as a professional."
Fahro Alihodzic becomes Coach Murray's sixth confirmed team member of the off-season, as his roster continues to grow and develop into a fully-fledged one prepared for a tough schedule of British and European basketball.