Scottish sharpshooter, Fraser Malcolm, will sign an extension with Caledonia Gladiators for the next two campaigns, beginning his 5th professional season with the franchise in the forthcoming 23/24 campaign.
The 6'6″ forward, who has proved to be one of the best high-impact bench players in the league, has been a solid three-point shooter for Glasgow Rocks and Caledonia Gladiators since graduating from Black Hills State at the conclusion of the 17/18 season, having gone through the ranks at Falkirk Fury amongst a few other Gladiators stars.
In just over 22 minutes a game, Malcolm put up 6.6 PPG, 3.1 RPG, and 1.3 APG, proving to be an asset to Gareth Murray's squad across the British Basketball League Championship. He featured in all 36 games in the league.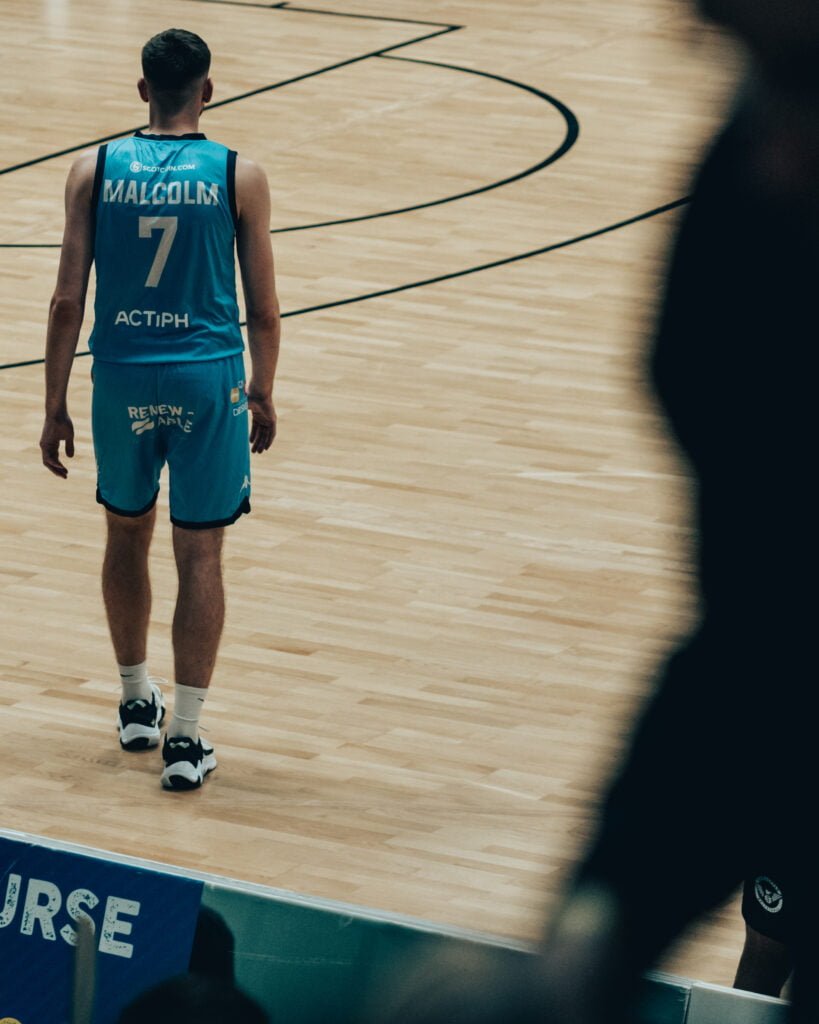 As with other Scots on the Gladiators, Fraser has featured with the country's national team in two Commonwealth Games competitions, including as a 22-year-old at the Gold Coast in 2018.
Upon Fraser's re-signing with the club, Head Coach Gareth Murray said: "Fraser, a former Falkirk Fury player started his pro career with us and is now making the move to a full-time position. With a two-year contract, he is seizing the opportunity to fully commit and reach a new level this year. Fraser's impact on the team lies in his outside shooting threat and infectious energy. Notably, he has consistently improved year after year, showcasing his dedication and potential for even greater achievements."
The Falkirk native joins Kyle Jimenez and Jonny Bunyan as the already-announced Gladiators for the next campaign. The 23/24 season for Gladiators is set to be an exciting one, with a new arena and European basketball on the horizon for the first time in franchise history.